Posted September 13, 2017 in Arm Lift Surgery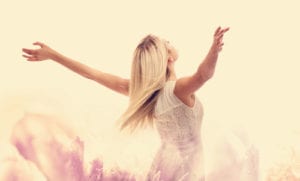 Losing a significant amount of weight is hard work, so it can be disappointing to reach your goal weight only to suffer from excess skin or stubborn fat deposits. Patients of all ages seek brachioplasty, or arm lift surgery, to remove the "bat wing"  appearance of excess arm skin. Brachioplasty gives patients slimmer, more sculpted arms at any age. While diet and exercise can help with some leftover imperfections, you can further accentuate your new figure with brachioplasty. Dr. Renato Calabria performs minimally invasive brachioplasty with liposuction to give his patients the best results without necessitating general anesthesia or an extensive recovery period.
Brachioplasty Candidates
The ideal candidates for brachioplasty can relate to one or more of the following:
Sagging arm skin in the upper arms
Unwanted fat deposits in the upper arms
Loose or weak supportive tissue in the upper arms
Stable weight for at least one year
Preparing for Brachioplasty
Brachioplasty can deliver the final touch to complement your weight loss journey. To ensure you have the most pleasant and graceful brachioplasty, you will want to prepare beforehand by:
Stopping the use of tobacco at least two weeks before surgery
Avoiding certain medications and supplements
Arranging for help the day of surgery and a few days after
Creating a comfortable space to spend your recovery
Procedure
Dr. Calabria administers local anesthesia to the surgical site. The incision is created in the armpit, so it is nearly imperceivable after healing. Liposuction and skin excision are performed simultaneously to provide optimal results with the least amount of tissue trauma possible. This technique allows for a smooth and quick recovery with little scarring.
To learn more about how Dr. Calabria's minimally invasive brachioplasty technique can give you the sculpted arms you desire, request your consultation online. You can also call us directly at our Beverly Hills location 310.777.0069, our Palm Springs location 760.836.0077, or our Rome, Italy location 39.349.4662323.