LIPOSONIX® Treatment
1 Treatment | 1 Hour | 1 Size Smaller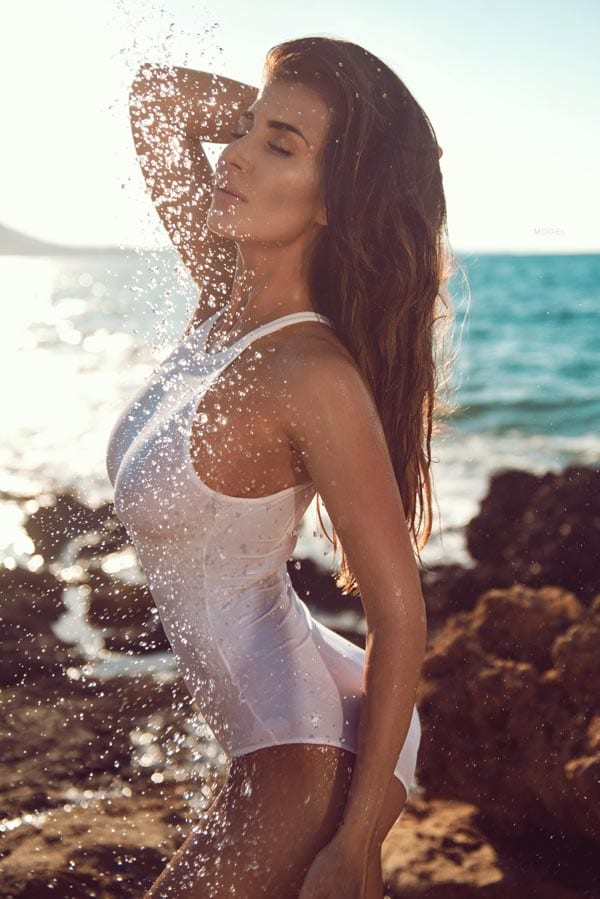 Fat reduction that fitsTM
reduce fat without surgery
finally fit into your favorite pair of jeans again!
finally! fat reduction that fits your lifestyle
look as good as you feel
Have you noticed that extra love handle or muffin top peeking out of the top of your pants? In your busy schedule, it can be hard to find time to keep up a fitness routine. Whether you exercise a little, a lot, or not at all, you want to look your best. Sometimes diet and exercise are just not enough to get the shape you want. When you can't seem to get rid of that last little bit of fat, the Liposonix® treatment can help.
The Liposonix® treatment is a non-surgical fat reduction procedure performed by Dr. Calabria in Beverly Hills, Palm Springs and Italy, that can get rid of targeted fat around your waistline. The treatment is completed in just one office visit and lasts about one hour. With little to no downtime or aftercare, you can resume your active lifestyle right away.
Feel like your sexy self again – without surgery. Tangible Results That Fit You. The Liposonix® treatment uses advanced ultrasound technology to permanently destroy unwanted abdominal fat.
Targets the stubborn fat around your waistline
Noticeable results after just one treatment
Customizable to address specific "problem" areas
Non-surgical with little to no downtime
Backed by over 10 years of research and testing
Here's How The Liposonix® Treatment Works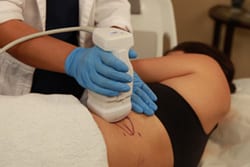 Dr. Calabria will place the head of the Liposonix® device on the area to be treated. High-intensity ultrasound energy is then focused on the targeted fat. The skin is not harmed as fat tissue just beneath the skin is permanently destroyed. The body naturally removes the treated fat, leaving you with a thinner, more contoured waistline.
Frequently Asked Questions
What kind of results can I expect?
On average, you can expect to lose one clothing size. Studies show an average waistline reduction of at least one inch.
How long does the procedure take?
Typically a Liposonix® treatment is completed in about one hour. You should consult your doctor to discuss treatment areas and time.
How fast can I see results?
Most patients see maximum results in 8 to 12 weeks. This is the time it takes for the body to naturally remove the fat cells that were destroyed during treatment.
Is the Liposonix® treatment safe?
You can have confidence in the science behind the Liposonix® system. The treatment has been extensively studied, with more than a decade of research and testing behind its development.
Are there any side effects?
Since the Liposonix® treatment is non-invasive, there is little to no downtime. Many people go back to work or resume normal activities the next day. During treatment, you may experience discomfort, pain, cold, prickling, tingling or warmth. After treatment, you may experience temporary redness, bruising, discomfort, and swelling.
Will I need to do anything after the Liposonix® treatment?
You don't need to do anything out of the ordinary. There is no special post-care required, but we recommend that you maintain the same diet and active lifestyle before treatment – if not better!
Contact one of Dr. Calabria's four office locations nearest you in Beverly Hills, Rancho Mirage, Rome and Milan to set up a consultation and find out if Liposonix® treatment is right for you.
Our Patients Love Us
Testimonials
Great Experience! Wouldn't go to any other physician for cosmetic needs! Dr. Calabria really knows his craft and I would reccommend him to everyone!