Liposuction
Beverly Hills surgeon Dr. Renato Calabria is on the forefront of new innovative technologies which deliver the ultimate results in liposuction and body contouring like power assisted liposuction, laser assisted liposuction- lipolysis including Smart Lipo, Lipo-Lite.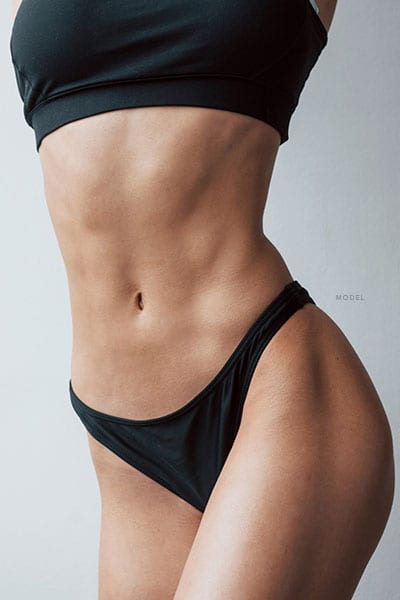 Liposuction, a surgical procedure that removes unwanted fat from the body, has been labor intensive process for the doctor as well as the patient, but now there is a new procedure that is less traumatic: power assisted liposuction (PAL).
While liposuction, like any surgery, has its risks, doctors are reporting less bruising, less swelling and a quicker recovery time for patients undergoing power-assisted liposuction. Dr. Calabria in Beverly Hills, Palm Springs and Italy,  has been on the forefront of the new technology and has been one of the first few surgeons in the country that has adopted this procedure in his practice with excellent results.
In power-assisted liposuction (PAL), a new and improved microcannula powers through the fat and vacuums it out. The cannula is attached to a hand piece, powered by nitrogen, which causes it to vibrate. The vibration, or reciprocation, is 4000 times per minute. This low speed reciprocation delivers enough energy to the tip of the cannula so it passes easily through the fat with almost no physical effort by the surgeon. This result is greater control and less trauma to the patient. The vibration also assists in passing the cannula through fibers and scar tissue.
Power assisted liposuction has several advantages over ultrasonic assisted liposuction: the power assisted liposuction cannula are smaller (microcannula), resulting in smaller scars: there is no potential for burns with the power assisted liposuction; operation takes less time with power assisted liposuction, therefore is safer for patients; and postoperative pain is less with power assisted liposuction. Also with PAL there is less fatigue for the surgeon, allowing being more precise and focusing his attention to the sculpting aspect of the procedure. Power assisted liposuction is more effective in revisional surgery and in areas that are traditionally more difficult like chest and back.
Dr. Calabria feels that all these advantages make power assisted liposuction the way of the future, where high technology is used in combination of an artistic touch to create a beautiful result.
Old Liposuction VS. Power Liposuction
TRADITIONAL LIPO
Procedure
A thin metal tube called a canula is inserted and manually forced around to break up the fat, which is then vacuumed out.
Anesthesia
General Anesthesia
Scarring
Quarter- to half-inch marks from each incision, which should fade
Recovery
Bed rest for four to five days; soreness and bruising for seven to ten days
Results
Permanent removal of fat
Possible Complication
Excessive blood loss, blood clotting, anesthesia allergy, skin rippling, asymmetrical contouring. In 1998, there were 20 deaths out of 100,000 operations.
POWER LIPO
Procedure
A motorized, vibrating canula is inserted to break up and vacuum out the fat.
Anesthesia
Local anesthesia with Demerol sedative
Scarring
Same as with traditional lipo.
Recovery
Bed rest for one day; Soreness and bruising for three to six days
Results
Same as with traditional lipo, but the effect is much more precise and has scored higher in patient satisfaction.
Possible Complication
Possible Complication
Same as with traditional lipo, but they occur less frequently. No stats on death rate are currently available.
Laser Assisted Liposuction
Lipolysis™
LipoLiteTM Laser-assisted lipolysis leading to body sculpting. LipoLiteTM is the new evolution in how laser technology is being used to help people look and feel their best. I LipoLiteTM is often a complement to treatments such as traditional liposuction or other body contouring procedures, because LipoLiteTM can treat smaller problem areas that traditional liposuction can't. LipoLiteTM is perfect for those stubborn pockets of fat that resist diet and exercise. LipoLite is the next generation of laser-assisted lipolysis. Laser-assisted lipolysis uses a specific laser beam to liquefy fat at a level that's often unattainable with diet, exercise and even traditional liposuction. Popular treatment areas include the neck, arms, back, bra lines, love handles, saddlebags and buttocks.
The Less-Invasive, More Comfortable Fat-Busting Solution. LipoLiteTM is the next generation in laser technology–a deeper, though non-surgical, fat-buster brought to you by the company behind the popular VelaShape™ treatment for body sculpting. LipoliteTM destroys and removes pockets of fat from very specific areas on your body, helping you achieve liposuction-like results with a less-invasive, more comfortable solution. The LipoLiteTM procedure also leads to skin tightening (called recollagenisis) of the treatment area–a major ingredient that's missing from traditional liposuction.
Targeted Fat Removal: Now you can effectively treat smaller areas on the face and neck. Treat stubborn pockets of fat around the belly and back. Thighs and hips can also be shaped with LipoLiteTM – all with less discomfort, downtime, and less risk of harmful side effects.
Have you achieved results from a weight-loss program like Weight WatchersTM or NutrisystemTM? Have you had traditional liposuction? Then treat yourself to LipoLiteTM to contour your dream body!
The Minimally Invasive Total Body Sculpting Treatment: LipoLiteTM is an exceptional complement to VelaShape body contouring–and to any weight-loss program.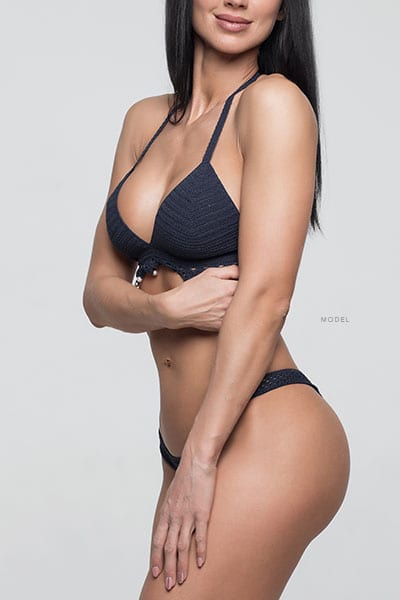 How Does LipoLiteTM Work?
LipoLiteTM features a tiny tube, called a "cannula," which is inserted through a very small incision into your skin. A precise, powerful laser beam is directed via an optical fiber through a cannula, and liquefies deposits of fat cells within the treatment area.
Liquefied fat removal: the fat is removed from your body using the same tiny incision. The LipoLiteTM procedure also leads to skin tightening and less bruising and bleeding in the treated area.
What Body Regions Can Be Treated With LipoLiteTM?
LipoLite can treat smaller areas not possible with traditional liposuction. Ideal treatment regions include smaller areas on the face, neck, arms, bra line, back, belly, thighs, and buttocks. The male breast can also be treated.
When Can I Expect To See Results?
While results may sometimes be seen almost immediately, the most visible results will be reached six to eight weeks after treatment. Check out our Before & After photos here.
Will I Need Anesthesia?
LipoLiteTM is minimally-invasive, and considerably less traumatic to the body than traditional liposuction, so only local anesthesia (around the area treated) is required for treatments.
Does It Hurt?
Local anesthesia helps make the LipoLiteTM procedure comfortable. After treatment, and when the anesthesia begins to wear off, patients may experience minimal bruising, plus minor aches and pains that naturally dissipate over time. LipoLiteTM patients typically return to work one to two days after treatment.
Am I a Good Candidate For The LipoLiteTM Procedure?
If you are in good health, but have stubborn areas of fat that you can't seem to get rid of through diet and exercise, and have reasonable expectations of treatment results–you're a candidate for LipoLiteTM.
How Many Treatments Will I Need?
For most patients only one treatment is required. The session may last from 30 minutes to one hour for each area treated.
How Much Does Treatment Cost?
Costs vary depending on treatment areas and the total number of required treatment sessions. LipoLiteTM treatments are typically less expensive than traditional liposuction.
SmartLipo™ Techniques
SMARTLIPO™ LASER BODY SCULPTING LASERLIPOLYSIS
As more women and men want to look and feel better about them selves, body contouring and lipo-sculpture continue to grow in popularity, making liposuction the most popular cosmetic surgery performed today. SmartLipTM is the first and only laser-assisted lipolysis system to offer a revolutionary and minimally invasive procedure for the removal of fat. Using a high-powered laser, SmartlipoTM is a new Laser Body Sculpting procedure with less down time and side effects than traditional liposuction.
How SmartlipoTM Works
If you're seeking a cutting-edge, highly effective method to significantly improve the safety and efficiency of many surgical techniques, then laser technology is definitely the technique you'll want to consider. Routinely used in dental procedures, lasik eye surgery, reconstructive work and cosmetic procedures–including liposuction–laser technology is what sets SmartLipoTM apart from its competition. The word "laser" is an acronym for Light Amplification by Stimulated Emission of Radiation. Precise and safe, today's medical-grade lasers work by creating a powerful light beam that is adjusted to a specific frequency range. SmartLipoTM is different in that it uses a carefully calibrated laser to liquefy fat deposits through the top layers of the patient's skin. The laser actually ruptures fat cells, and the resulting oily, liquid substance is then removed through a tiny incision in the skin by the surgeon. The small laser can also seal blood vessels as it zaps fat, so there is less swelling, bleeding and bruising than with traditional liposuction. Research has shown that little, if any, fat is reabsorbed back into the body. The minimal invasiveness of the procedure allows patients to see faster results and to experience fewer complications. In addition, SmartLipoTM's patients need only a local anesthetic for this procedure, whereas liposuction requires general anesthesia. Because the patient is not completely unconscious, SmartLipoTM carries much fewer risks than traditional liposuction, and the recovery time is much shorter. SmartLipoTM…cutting-edge, safe and effective.
How Does the SmartlipoTM Procedure Work?
A very small cannula, or tube, approximately 1.0 mm to 2.0 mm in diameter containing a laser fiber is inserted into the skin. The cannula is moved back and forth delivering the laser's energy to the fat cells, causing them to rupture and easily drain away. The laser energy also interacts with the dermis it resulting in collagen shrinkage. Due to the cannula's small size, Smartlipo™ is a minimally invasive procedure and can be performed under local anesthesia. The laser causes small blood vessels to coagulate immediately on contact, resulting in less bleeding, swelling and bruising, – and a quicker recovery time than conventional liposuction. Because general anesthesia is unnecessary, the procedure is very safe with only minimal side effects.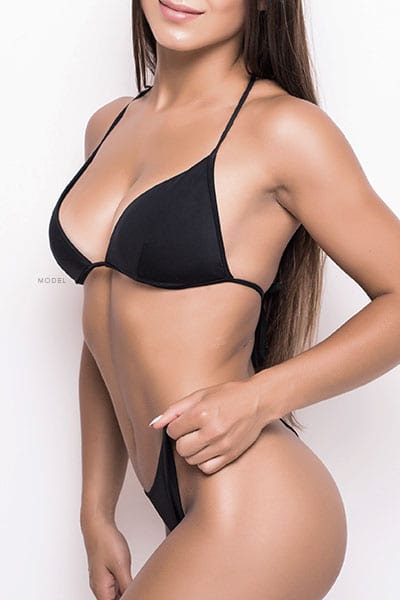 Is SmartlipoTM Right For You?
Almost anyone can be a good candidate for SmartLipoTM.
In general, the ideal candidate:
is in good health, exercises regularly, is within 25lbs. of his or her ideal weight;
has one or more areas of local body fat deposits that have responded poorly to diet and exercise;
is bothered by these fatty areas, and is motivated to get rid of them permanently.
Your doctor will review the benefits and risks of SmartLipoTM with you during your consultation visit. He will assess whether you are a good candidate with respect to your medical health, and he will clarify what SmartLipoTM could do for you.
Generally, SmartLipoTM might be right for you if you don't have a lot of time to spend in recovery. SmartLipoTM patients are typically back to work within 1-2 days following the procedure. Bandages are removed 1-2 weeks after that.
Our Patients Love Us
Testimonials
Finding an office where the staff isn't snooty is impressive. I found that here. These people are really nice. The people are welcoming. The doctor is patient and he knows exactly what he's doing.