Facial Fillers
Patients who seek a more youthful aesthetic without the lengthy recovery needed after major surgery can rejuvenate their appearance with facial fillers. Facial fillers are an excellent choice for men and women who are concerned about signs of aging such as wrinkles, fine lines, creases, and volume loss. Dr. Calabria performs facial filler treatment and utilizes injectable products of the highest quality to provide his patients with the best and longest-lasting results possible.
Schedule a Consultation
Benefits of
Facial Fillers
• Conservative results
• Versatile treatment
• No downtime
Achieved with Facial Fillers
Natural
Enhancement
Because of the gentle nature of facial fillers, this treatment can produce subtle and attractive improvement. Patients who choose facial filler treatment can obtain natural and conservative results that complement their features.
Customized
Rejuvenation
Facial fillers are perfect for pinpointing fine lines and creating carefully crafted contours. Every patient has different anatomical and cosmetic needs, so treatment is completely personalized to address those individual needs.
Immediate
Results
One of the most alluring benefits of facial filler treatment is that there is no need for a long recovery. Patients can achieve the refreshed aesthetic they desire without needing to make any significant changes to their daily schedule.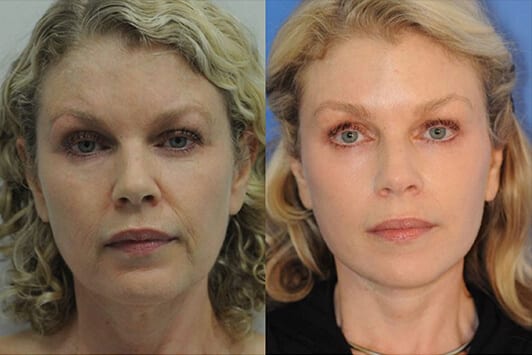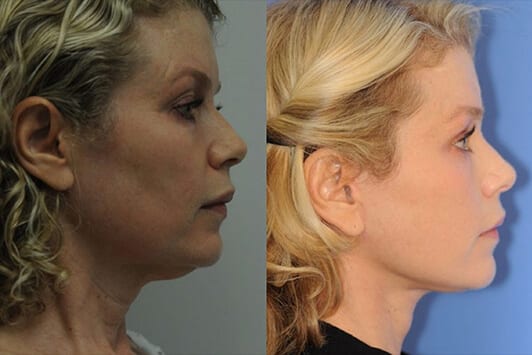 "Each of his patients receives a personalized treatment plan that will effectively meet their goals and deliver the most natural-looking facelift results."
Facial Fillers Options
Restylane®
Restylane® is an injectable gel composed of hyaluronic acid that is designed to revitalize the facial aesthetic by replenishing lost volume and smoothing facial creases. Restylane® can be injected into the cheeks, lips, and other areas to restore youthful fullness and improve skin elasticity.
JUVÉDERM®
JUVÉDERM® is a hyaluronic acid gel product that helps hydrate the skin and restore facial volume. JUVÉDERM® Ultra is ideal for facial contouring and filling in fine lines and wrinkles, while JUVÉDERM® Ultra Plus is designed to smooth more severe facial creases.
RADIESSE®
RADIESSE® is a revolutionary type of dermal filler made of calcium-based microspheres that are suspended in a water-based gel. This formula stimulates a process called collagenesis, producing long-lasting and natural facial rejuvenation results.
Recovery
Because treatment with facial fillers is non-invasive, patients can resume their usual activities and daily routine immediately. Some patients experience mild redness, swelling, itching, or bruising. However, these side effects should dissipate within a few days of treatment.
Cost
The cost of a facial filler treatment depends on the areas being treated, the desired extent of correction, and the type of product being injected. Dr. Calabria will calculate the price of your personalized treatment during your initial consultation.
Scars
There are no incisions required for facial filler treatment, so there are no resulting scars. Patients can achieve beautiful results without any noticeable scarring.
Pain
Minor discomfort or tenderness can be expected following a facial filler treatment, but this should subside in a couple of days.
Frequently Asked Questions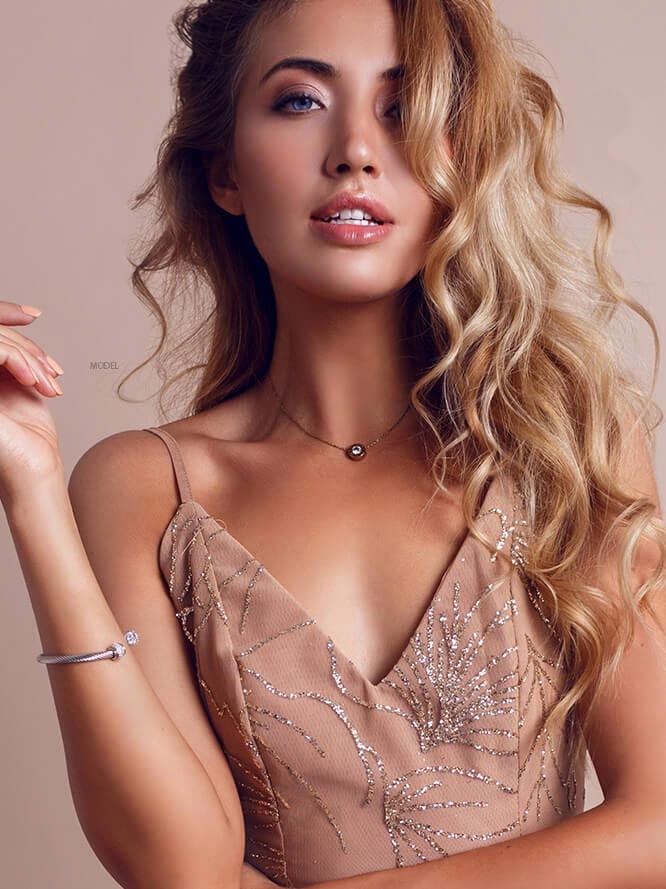 Are there any significant side effects associated with facial fillers?
It is rare for patients to experience severe complications after facial filler treatment. Fillers should not be injected in or around areas of the skin that are infected or inflamed to avoid exacerbating the condition.
When will I see the results of my facial filler treatment?
Patients who opt for facial fillers can enjoy stunning facial rejuvenation immediately after treatment. Follow-up treatment will be necessary within a few months to a year to maintain results for longer.
Am I a candidate for facial filler treatment?
Ideal candidates for treatment with facial fillers must be in overall good health and have a realistic expectation of their results. Dr. Calabria will assess your needs and develop a treatment plan that addresses your concerns.
Our Patients love us
Testimonials
My best friend had a face-lift. She looks amazing. It seems to have taken fifteen years off of her face. It is truly amazing what Dr. Renato Calabria has accomplished to restore beauty to youth. I have scheduled my first appointment.
My best friend had a face-lift. She looks amazing. It seems to have taken fifteen years off of her face. It is truly amazing what Dr. Renato Calabria has accomplished to restore beauty to youth. I have scheduled my first appointment.