DR. CALABRIA
Beverly Hills Plastic Surgeon Dr. Renato Calabria is a California Board Certified Plastic Surgeon who specializes in cosmetic plastic surgery in Beverly Hills, Palm Springs, Milan, and Dubai.
Dr. Calabria has been named one of "America's Top Plastic Surgeons" by the 2008 Guide to America's Top Plastic Surgeons written by the Consumers Research Council of America. He was also profiled in the best selling book "The Beauty Makers" representing a small list of this country's best plastic surgeons, and he was nominated one of 2005 "Physician of the Year."
Dr. Calabria graduated from the University of Padua, Italy, one of the oldest and most prestigious medical schools in the world. His postdoctoral training includes two Research Fellowships in Surgery. One at Harbor-UCLA Medical Center, and the other at Wadsworth-VA Medical Center in Los Angeles. This was followed by a Residency in Pathology at Wadsworth-UCLA Medical Center. After completing five years of General Surgery training at Kern County-UCSD Medical Center, Dr. Calabria moved to the Bay Area where he trained in Plastic and Reconstructive Surgery at St. Francis Memorial Hospital in San Francisco, the oldest Plastic Surgery Training Program on the West Coast. He then moved back to Beverly Hills where he has been practicing since 1995. Dr. Calabria also has offices in Rancho Mirage, Rome, and Milan.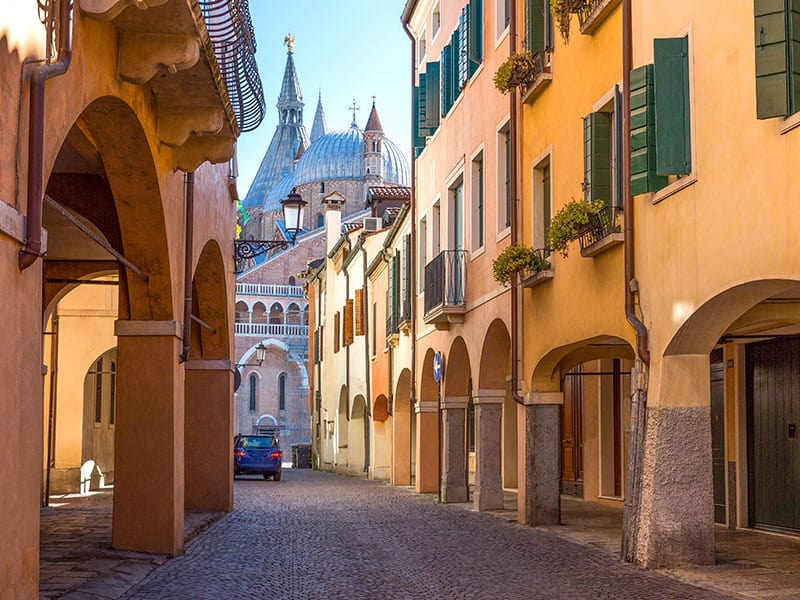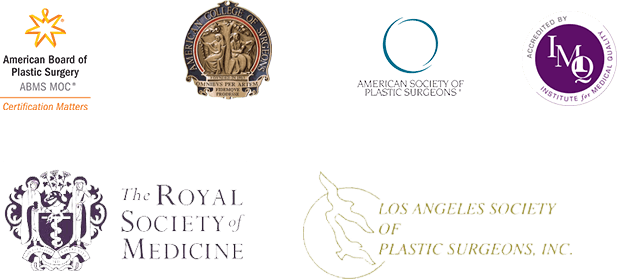 Beverly Hills Plastic Surgeon Dr. Calabria is Board Certified by The American Board of Plastic Surgery. He is a Member of the American Society of Plastic Surgeons, a Fellow of the American College of Surgeons, and a Fellow of the Royal Society of Medicine in London. He is also a Member of the Los Angeles Society of Plastic Surgeons. Dr. Calabria is part of the Voluntary Faculty of the Department of Plastic Surgery at the University of Southern California, where he teaches residents the latest technique in cosmetic surgery.
Dr. Calabria has authored and coauthored numerous publications and written several book chapters on plastic surgery of the face and body, and has lectured at national and international meetings including the American Society of Plastic Surgery, The California Society of Plastic surgeons, The American College of surgeons, the Italian-American Society of Plastic surgeons. He is a leading expert in his field and has been interviewed for articles that have appeared in The Wall Street Journal, The Los Angeles Times, USA Today, Forbes Magazine, Vanity Fair, Vogue, LA Confidential, Glamour, Cosmopolitan, People Magazine, In Touch Magazine, Star Magazine, More Magazine, Us Weekly, Men's Journal, The National Enquirer, Repubblica, L'espresso, Class, Anna, Oggi, Gente, Bunte, Chi, Diva e Donne, and many more.
Awards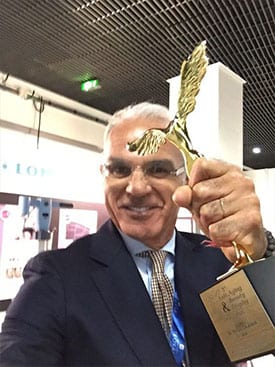 Best Clinical Case
Winner of the Best Clinical Case in Surgical Facial Rejuvenation by the Anti-Aging and Beauty Congress in Paris, France.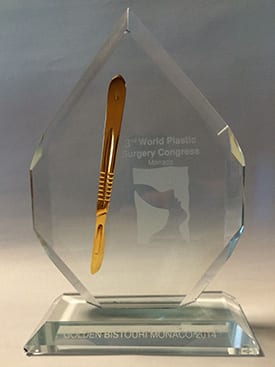 Golden Bistouri (Scalpel) Award
Dr. Calabria was presented this award at the 2014
3rd World Plastic Surgery Congress in Monaco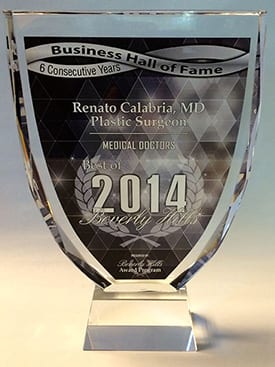 Best of 2014 Beverly Hills
Medical Doctors 2014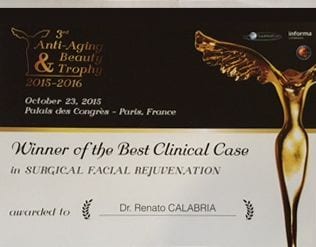 Best Clinical Case in Surgical Facial Rejuvenation
Dr. Calabria was awarded winner of the Best Clinical Case in Surgical Facial Rejuvenation at the 3rd annual Anti-Aging & Beauty Trophy 2015-2016 in Paris, France.
The Television media has also recognized Dr. Calabria's expertise in cosmetic surgery by featuring him on CBS News, NBC News, Extra, Inside Edition, KTLA News, Channel 9 News, The Insider, VH1, The WE Channel, Tyra Banks Show.
Dr. Calabria has also been invited to be on the faculty of numerous aesthetic workshops in the US and Europe; He has been on the forefront of endoscopic facial plastic surgery, referred to as " Minimally Invasive" surgery, participating in various panels on the subject. He is also a Member of The Editorial Board of Body Language.
Devoting time to help children with congenital defects has always been one of Dr. Calabria's priorities. He has participated in several third world missions, mostly in Central and South America, where he has performed hundreds of reconstructive surgeries.
Our Patients Love Us
Testimonials
My best friend had a face-lift. She looks amazing. It seems to have taken fifteen years off of her face. It is truly amazing what Dr. Renato Calabria has accomplished to restore beauty to youth. I have scheduled my first appointment.
Dr. Calabria is the best doctor to deal with for a bit of a lift. He was really enjoyable to talk to. Made me feel at ease for every part of the process. There's nothing like it.