Laser Skin Resurfacing
Laser skin resurfacing is a broad term which includes various type of skin resurfacing according to what kind of laser is used.
Beverly Hills Plastic Surgeon Dr. Renato Calabria offers in his practice a variety of options depending on the type of skin of the patient and what kind of skin problem needs to be tackled.
CO2 Laser Resurfacing
Traditionally, in laser skin resurfacing, sometimes called "laser peel", a carbon dioxide (C02) laser is used to remove areas of damaged or wrinkled skin, layer by layer.
The procedure is most commonly used to minimize the appearance of fine lines, especially around the mouth and eyes. However, it is also effective in treating facial scars or areas of uneven pigmentation. Laser resurfacing may be performed on the whole face or in specific regions. Often the procedure is done in conjunction with another cosmetic operation, such as a facelift or eyelid surgery. Laser resurfacing is still a new procedure. However, it has been shown that in some cases, this surgical method produces less bleeding, bruising and post operative discomfort.
Laser resurfacing is performed using a beam of laser energy which vaporizes the upper layers of damaged skin at specific and controlled levels of penetration. Once the outer layers of damaged skin are stripped away, then, as new cells form during the healing process, a smoother, tighter, younger looking skin surface appears. Remember, having laser resurfacing can help enhance your appearance and self-confidence, but it won't completely remove all facial flaws or prevent you from aging.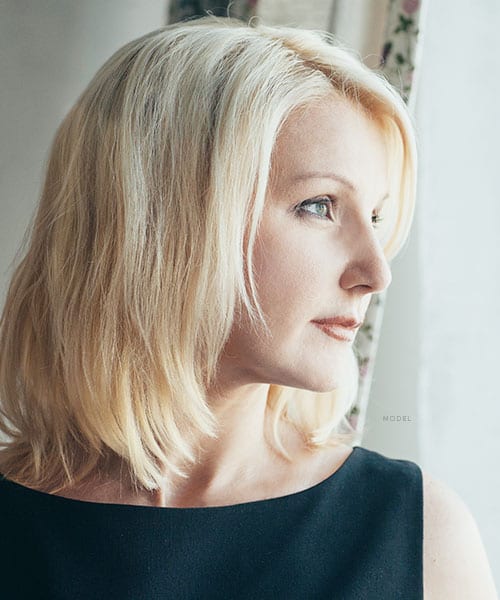 Fractional CO2 Laser
Fractional CO2 laser is the newest generation of CO2 fractional resurfacing system that combines all the innovative concepts of fractional technology with the deep ablative properties of the CO2 laser. The fractional Co2 laser has the ability to superficially target the epidermis or remodel collagen deep within the reticular dermis dramatically improving scars and uniformly resurfacing the skin with minimal downtime and rapid recovery.
Dr. Calabria has been at the forefront of this new exciting surgical method of facial rejuvenation and has been invited to on faculty of numerous laser workshops in the U.S. and in Europe to train other surgeons in the use of the laser in cosmetic surgery.
Fraxel® is an erbium laser that is used for skin resurfacing; the indication is photo aged skin and wrinkles. The action is more superficial that the C02 laser so the down time is shorter but it does require multiple treatments.
For more information on Laser Skin Resurfacing or to speak with Dr. Calabria, please feel free to contact us. To view before and after pictures of this procedure, go to our photo gallery.
Our Patients Love Us
Testimonial
Great Experience! Wouldn't go to any other physician for cosmetic needs! Dr. Calabria really knows his craft and I would reccommend him to everyone!