Facelift Revision
Individuals who undergo a facial rejuvenating procedure may experience unsatisfactory results and choose to undergo facelift revision surgery. In Beverly Hills, Renato P. Calabria, M.D., F.A.C.S. can help to correct your undesirable features that resulted from a primary surgery.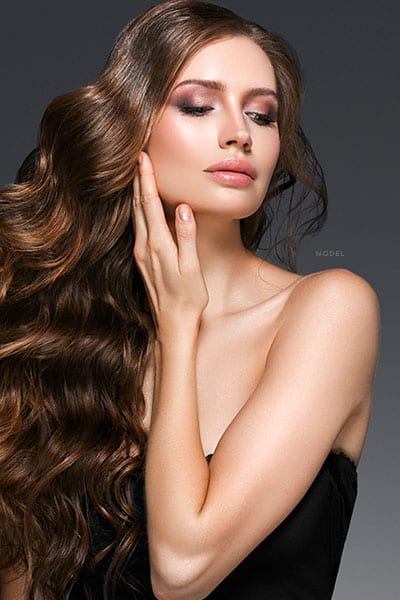 Revision Surgery
When visiting Dr. Calabria in either Beverly Hills, Palm Springs, or Italy, your facial anatomy is examined and you will discuss your problem areas in order for him to create a personalized treatment plan. The most common complaint patients express is the "wind swept" appearance after an initial facelift procedure ("rhytidectomy"), which is usually due to the lack of taking the entire facial composition into account. Dr. Calabria carefully studies the face so that he can produce natural-looking, subtle changes.
During a facelift revision, Dr. Calabria will perform a "Vertical Facelift" by repositioning the cheek, fat, and muscles vertically. This provides patients with a more youthful look that more closely matches what they looked like at a younger age. In addition, treating problems in the forehead, eyes, and cheeks caused by a traditional facelift with the Vertical technique can create balance and harmony. Further details regarding this procedure can be discussed during an initial consultation.
If you would like to see examples of Dr. Calabria's patient results, you may view before and after facelift photos. Patients frequently find that this is a critical component when choosing a plastic surgeon, so our physician strongly urges facelift revision candidate to browse plastic surgery images.
Facelift Surgery Professional – Dr. Calabria
With more than 15 years of experience, board certification from the American Board of Plastic Surgery (ABPS), as well as membership with the American Society of Plastic Surgeons (ASPS), Dr. Calabria has the skills and qualifications to perform your surgery. He has made various television appearances in which he discusses plastic surgery; some of these include the "Tyra Banks Show," "Inside Edition," "Extra," and the KTLA News. Additionally, Dr. Calabria has acquired a nomination for one of 2005's "Physician of the Year," as well as the honor of being named one of "America's Top Plastic Surgeons" by the 2008 Guide to America's Top Plastic Surgeons.
Patients who are interested in facelift revision in the Beverly Hills area may call Dr. Calabria at (310) 777-0069. He may also be reached at his Palm Springs office, (760) 836-0077, or internationally at 39.346.1776896. For added convenience, we also provide a contact form. Be sure to ask about our free online computer imaging consultation.
Our Patients Love Us
Testimonials
I went to another doctor about a year before I came in to see Dr. Calabria. I was not happy with the results. Dr. Calabria could identify the issues and resolved the problem for me. I'm thrilled with my smile now.
Another doctor messed up my face. It was the most expensive error I have ever had to endure. One consultation and Dr. Calabria was able to help me see a way out of it. The results are so much better now.