Posted August 10, 2017 in Facelift Alternatives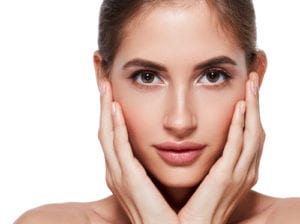 After a facelift, some patients experience unsatisfactory results. Facelift surgery does not tackle issues that fall above the midline of the face and can only do so much without resulting in a "wind-swept" appearance. Some patients opt to undergo a second facelift, or facelift revision, in hopes of achieving top-notch results; however, there are other facial rejuvenation techniques that offer improvements without the need for facelift revision.
Facial Fillers
Facial fillers offer an excellent alternative to facelift revision because they refresh the face gracefully and require little to no downtime. Dr. Calabria may use natural or synthetic fillers depending on the patient's unique goals and preferences. Facial fillers can correct the following:
Deep nasolabial folds
Wrinkles
Volume loss
Laser Skin Resurfacing
Laser skin resurfacing improves the quality and texture of the dermis by removing the upper layers of damaged or wrinkled skin. As new cells form during the healing process, the skin appears smoother and tighter. Laser skin resurfacing addresses facial imperfections such as:
Fine lines and wrinkles
Minor skin laxity around the eyes
Non-responsive skin after a facelift
Blepharoplasty
The natural aging process tends to cause laxity in the skin around the eyes. Because a facelift targets the lower half of the face, even facelift revision will not be able to enhance the eyes. Blepharoplasty is a procedure that rectifies signs of aging in the eyes, including:
Bags under the eyes
Excessive upper eyelid skin that covers the natural crease
Fine lines and wrinkles
If you would like to enhance your post-facelift look, schedule your consultation with Dr. Calabria today. Contact our Beverly Hills office at 310.777.0069, our Rancho Mirage office at 760.836.0077, or our Rome, Italy location at 39.349.4662323. You may also fill out our online contact form for additional information.