Posted September 26, 2018 in Brazilian Butt Lift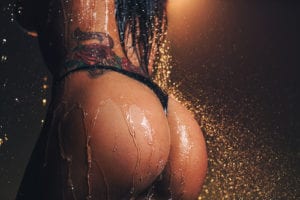 The Brazilian Butt Lift is one of the most sought-after procedures in Hollywood and has been popularized mostly by celebrities like Kim Kardashian. Having a curvaceous, prominent, and desirable derrière is often difficult to achieve by building the gluteus muscles or changing your diet, which is why many patients turn to surgery to enhance their buttocks. This trendy outpatient procedure is designed to increase the projection and improve the shape of the buttocks with the use of fat that is harvested directly from the patient. The Brazilian Butt Lift is here to stay, but here are five secrets about this body contouring procedure that you may not know.
Secret #1: Some Fat Resorption Will Occur
Not all of the fat that is injected will successfully graft. In fact, most recent data estimates that between 20 and 50 percent of the fat used during a Brazilian Butt Lift will survive. You should not expect to maintain all of the projection you see immediately following surgery, but following all aftercare directions can help you achieve the best possible results and fat survival.  
Secret #2: Weight Fluctuations Affect Results
If your weight changes, so will the size and projection of your buttocks. If you lose weight, the fat cells that have grafted successfully will shrink. Conversely, if you gain weight, the fat will enlarge. Maintaining a steady diet and active lifestyle can help you avoid dramatic weight fluctuations and preserve your results.
Secret #3: Fillers Fail
Some surgeons will perform butt augmentation using synthetic fillers, such as JUVÉDERM® or Restylane®, rather than fat. Most of the dermal fillers available are composed of hyaluronic acid, but some surgeons prefer semi-permanent formulas. While injectable fillers can be an excellent option for facial rejuvenation, they should not be used for Brazilian Butt Lift surgery because they can cause adverse reactions.
Secret #4: Beware Social Media Images
Many of the Brazilian Butt Lift photos you see on social media or advertisements are taken immediately following surgery. The problem with this is that the results appear more significant due to swelling and fat that has not yet been metabolized. Other factors (including lighting, the positioning of the patient, and the type of undergarments worn) can also affect what the results truly look like.
Secret #5: It's All About Balance
It is not so much what you put in but what you take out. Most patients are under the impression that the more fat you inject into the buttocks, the better the results will appear, but this is not necessarily true. The most important thing for a surgeon to remember when performing Brazilian Butt Lift surgery is to sculpt the areas around the buttocks (like the flanks, the thighs, and the lower back). That is what is going to give you the most dramatic result, not how much fat is injected.
For more information about how to enhance your figure with cosmetic surgery, please schedule your consultation online with Dr. Calabria today.
What a Brazilian Butt Lift Entails
The Brazilian Butt Lift is typically performed using general anesthesia and involves the use of liposuction techniques. Liposuction is used to not only remove fat from problem areas for reinjection into the buttocks but also to sculpt the areas around the bottom carefully and produce optimal results. The fat can be purified using a centrifuge or the Puregraft system, and then it is injected into the buttocks.
The entire procedure takes about two hours from start to finish, and the recovery normally lasts just a couple of weeks. Patients can expect some bruising, swelling, and discomfort, but these side effects can be managed by wearing compression garments and taking pain medication. It is recommended to avoid putting direct pressure on the buttocks for at least two weeks, and a special compression garment must be worn for up to six weeks.
Other Body Contouring Options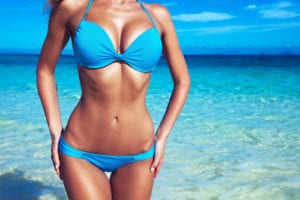 While the Brazilian Butt Lift has recently become one of the most commonly performed cosmetic surgeries, there are many different body contouring options available that can help you achieve your aesthetic objectives. Dr. Renato Calabria offers a range of procedures that can sculpt and enhance your silhouette, including:
Contact our Beverly Hills office at 310.879.1488, our Rancho Mirage office at 760.836.0077, or our Rome, Italy location at 39.349.4662323.