Posted May 03, 2021 in Facial Fillers
2 Minute Read:
With winter over and summer a few months away, this spring might be a good time to think about some simple strategies that will rejuvenate and plump your appearance even as the warmer weather rolls around.
Dermal fillers are a great way to get your skin beautified in time for summer.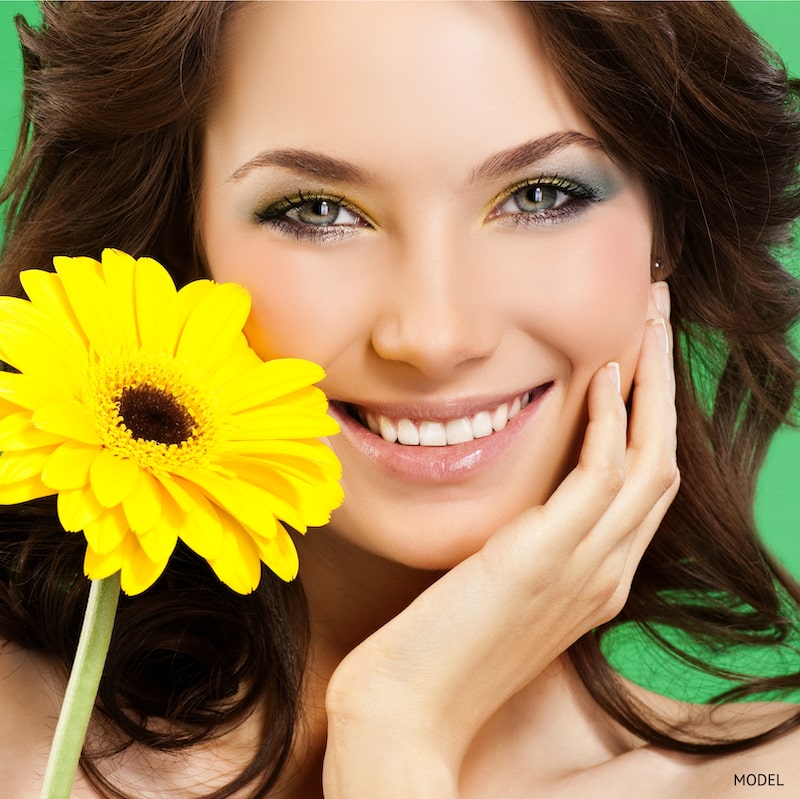 As we age, the collagen in our skin diminishes, resulting in weakened skin cells, which cause the skin to lose its elasticity. These changes lead to the appearance of wrinkles, fine lines, and facial volume loss. This, combined with the effects of the cold winter weather, can make your skin dryer than usual, causing some not-so-fun transformations in your skin.
Dermal fillers do an outstanding job in restoring youth and confidence with plump, smooth, and rejuvenated facial contours.
Here are some advantages of a dermal filler treatment during the spring season.
Immediate and Visible Results
For those seeking a quick yet profound facial improvement, dermal filler is the ideal rejuvenation procedure.
The popular procedure uses hyaluronic acid or calcium-based microspheres to add volume and smooth out wrinkles and creases in your skin, yielding immediate results.
It is a quick and convenient alternative/adjunctive procedure to surgical facial rejuvenation, such as facelifts (for qualifying patients).
So, if you are desiring a last-minute boost to your facial appearance as we approach summer, dermal fillers are a good way to go.
Little to No Recovery Time
The non-invasive procedure can be completed in as little as 10 minutes during your lunch break or on your way home from work, without the need for a lengthy and uncomfortable recovery.
While there might be some mild swelling and bruising at the injection site, this subsides with time as the results become more noticeable.
Minimal Risks
Severe complications from dermal fillers are rare. If the procedure is carried out by a qualified aesthetic practitioner, you are guaranteed beautiful and natural-looking results that enhance your facial contours.
A Boost in Self- Confidence
Most dermal fillers are made of hyaluronic acid or calcium-based microspheres, which causes the skin to look hydrated and plump and stimulates collagen production after being injected. The resulting soft and healthy glow is a major confidence boost that allows you to fall in love with your facial appearance all over again.
Interested in Learning More?
Ultimately, dermal fillers are a game-changer in treating early signs of aging or as a value-added part of facial enhancement surgery.
In the hands of an experienced aesthetic practitioner — like Dr. Calabria — you are assured of natural and long-lasting results that restore your youthful appearance.
Contact us today at 310-777-0069 or fill our online form to schedule an appointment and learn how to rejuvenate your appearance with fuller cheeks, smoother skin, and fewer facial wrinkles. We look forward to hearing from you.