Posted May 29, 2018 in Facial Fillers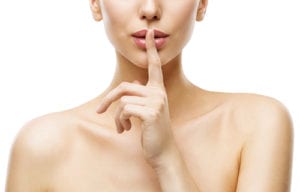 Even if you have a busy schedule, you can still turn back the clock on facial aging and achieve the attractive definition you desire. Facial fillers are a quick and easy alternative to surgical facial enhancement. There are several different fillers available that can help you obtain optimal facial rejuvenation results without requiring a lengthy and uncomfortable recovery. Depending on your cosmetic goals and anatomical needs, Dr. Calabria may recommend any of the following products.
Restylane®
Restylane® is a hyaluronic acid gel that is ideal for filling in fine lines and restoring volume to enhance the facial aesthetic. This formula instantly smooths the skin and produces a more youthful appearance.
Treatment Areas
Cheeks
Lips
Chin
Back of the hands
Décolletage
Between the eyebrows
Facial wrinkles
JUVÉDERM®
Patients who want a versatile facial filler option may consider treatment with JUVÉDERM®. Like Restylane®, JUVÉDERM® is an injectable hyaluronic gel that can be used to smooth fine lines and fill deep creases in the skin.
Treatment Areas
Cheeks
Lips
Facial wrinkles
RADIESSE®
RADIESSE® is composed of calcium-based microspheres in a water-based gel. This product stimulates collagenesis, or the production of new collagen cells, for a long-lasting and natural facial rejuvenation. It can also be used to improve the contours of the face.
Treatment Areas
Facial wrinkles
Nose
Cheeks
Chin
Jawline
Back of the hands
For more information about facial fillers or to schedule your consultation with Dr. Calabria, call our Beverly Hills office at 310.879.1488, our Rancho Mirage office at 760.836.0077, or our Rome, Italy location at 39.349.4662323.