Posted March 31, 2020 in Brow Lift / Forehead Lift, Facial Fillers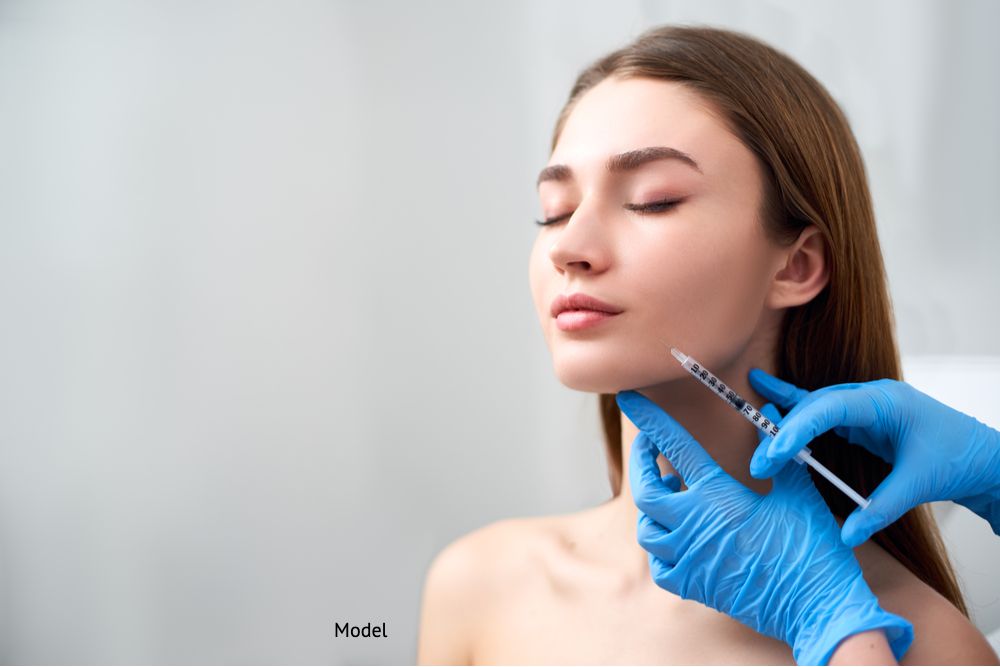 3 Minute Read:
Dermal fillers are an excellent way to add volume and improve the appearance of your skin without surgery and with minimal downtime. Like many non-surgical procedures, it may seem simple and low risk; however, there is still quite a bit of information to understand before you undergo this procedure.
A cosmetic procedure of any kind is a big commitment, and you want to make sure you protect yourself and your results. While rare, dermal fillers have associated risks, so here are a few things you should know before your big day.
What Are Dermal Fillers For?
Dermal fillers can be used to:
Smooth facial lines and wrinkles
Fill out hollow cheeks or temples
Add volume to the back of the hands
Plump the lips
Correct deformities in the face
Reduce the appearance of scars
Dermal fillers offer minimally invasive facial rejuvenation, but they cannot provide the same results achieved with surgery. For example, if you are looking for a more dramatic anti-aging effect, facelift surgery or brow lift surgery may be better suited for you.
Still, dermal fillers are a great way to enhance your appearance with little downtime and discomfort.
How Do Dermal Fillers Work?
Dermal fillers tend to consist of an injectable gel made with hyaluronic acid or calcium-based microspheres. Hyaluronic acid—found in Restylane® and JUVÉDERM® products—is a naturally occurring sugar molecule that aids in tissue development and the transport of nutrients. Calcium-based microspheres—found in RADIESSE®—are suspended in a water-based gel and cause the body to produce more of its own collagen.
Dermal fillers work by enhancing the body's supply of hyaluronic acid or collagen, which stimulates the production of healthy tissue. This enhanced tissue production adds fullness, smooths the skin, and improves contours.
How Should I Pick My Dermal Filler Provider?
There are many things to consider when choosing a surgeon, but board certification is the most important. You should confirm that your surgeon is board certified to help ensure that you receive the results that you are looking for.
Injectables are a simple process for the patient; however, for the surgeon, it can be a little different. There are 43 muscles in your face, and to get the results that you desire, dermal fillers must be injected into the proper place.
The wrong placement of injection can lead to various issues such as:
Overinflation of the targeted areas
Asymmetry
Infection
Damage or peeling of the skin
Avoiding these issues can be as simple as doing your research and making sure you choose a board-certified surgeon.
A board-certified surgeon will explain all of the potential risks associated with dermal fillers to ensure you are well informed and ready for your treatment.
Are Dermal Fillers Safe?
All procedures come with some level of risk. The FDA has approved the use of dermal fillers for augmenting or enhancing the face, lips, and hands.
The risks of dermal fillers can include:
Asymmetry
Skin rash
Redness
Scarring
Itching
Bleeding
Infection
It is necessary to follow the after-care instructions provided by your doctor to help minimize the chance of these risks. Proper preparation can also help with the success of the procedure and your recovery.
How Should You Prepare for Dermal Fillers?
There may be different requirements depending on the fillers used and the level of treatment needed. Before your procedure, you may be advised to:
Avoid smoking
Avoid alcohol
Stop taking certain medications
Limit your sun or heat exposure
If you have any individual needs or concerns, do not hesitate to speak with your doctor. It is important that you are well informed and prepared for your dermal filler treatment.
Want to Learn More?
If you are interested in dermal fillers and would like to learn more about your options in Beverly Hills, California, please contact Dr. Calabria's office at (310) 777-0069 or fill out our online contact form.