Posted January 27, 2023 in Lip Augmentation
3 Minute Read:
Nicely shaped, plump lips are desirable for both young and mature women (and men). Fortunately, an irresistible pout can be accomplished by either a surgical procedure or less invasive treatment.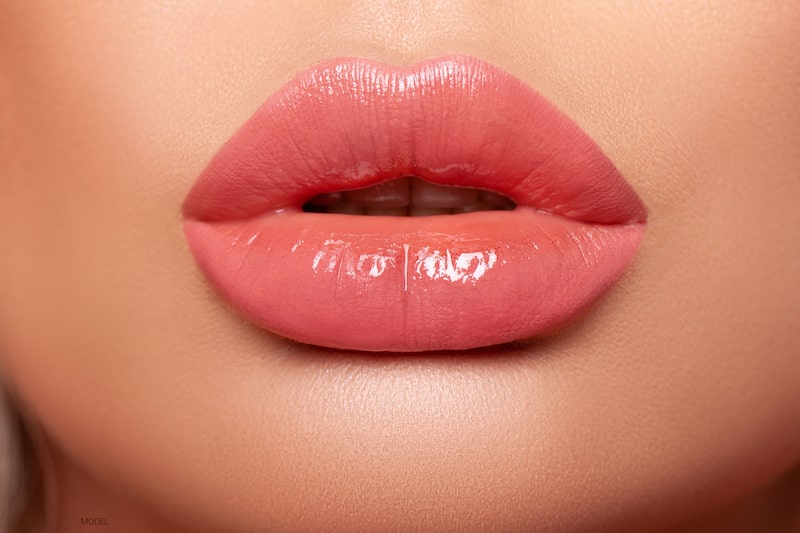 The following five techniques all work in different ways to improve the appearance of the lips, and one or more of them is sure to meet your needs.
1. Lip Lift 
A lip lift involves a simple surgery to shorten "lip length," which is the distance between the top of your upper lip and the bottom of your nose. Long lip length can be a natural facial feature, but also increases with age.
Many seeking to enhance their lips focus only on their fullness, not realizing how much lip length affects the way their mouth looks. Unfortunately, receiving a lip filler without addressing a long upper lip can result in a simian appearance.
This minor surgery is highly effective when performed by a qualified plastic surgeon and requires only local anesthesia. The surgeon makes a very small incision at the base of your nose then raises your upper lip to reduce its length.
You can add dermal fillers immediately after your procedure to plump and shape your lips further at the same time for even better results.
2. Lip Augmentation With Fat 
Using fat to increase the fullness of your lips is an excellent way to add volume naturally. Lip augmentation with fat requires two steps:
The doctor uses liposuction to remove unwanted fat elsewhere on your body.
The doctor injects some of this fat into your lips to increase volume and improve their shape.
Using your own fat to gain plump and supple lips offer natural-looking results that last longer than hyaluronic acid fillers.
3. Lip Augmentation With Tissue Grafting or AlloDerm® 
If long-lasting results are a priority for you, lip augmentation with a dermal graft or AlloDerm® typically lasts for over five years.
A tissue graft can be retrieved from your own skin or donated, as with AlloDerm®, which is biological tissue scientifically processed and sterilized to be compatible with your body.
Your own tissue or the AlloDerm® graft is inserted into the lips through tiny incisions to increase fullness. This technique takes a few months to achieve your final results.
4. Lip Augmentation With Restylane® or JUVÉDERM® 
Restylane® and JUVÉDERM® are hyaluronic acid fillers that remain the easiest lip-enhancing solution and deliver instant results. Hyaluronic acid fillers are tissue-friendly and mimic the natural hyaluronic acid in your body.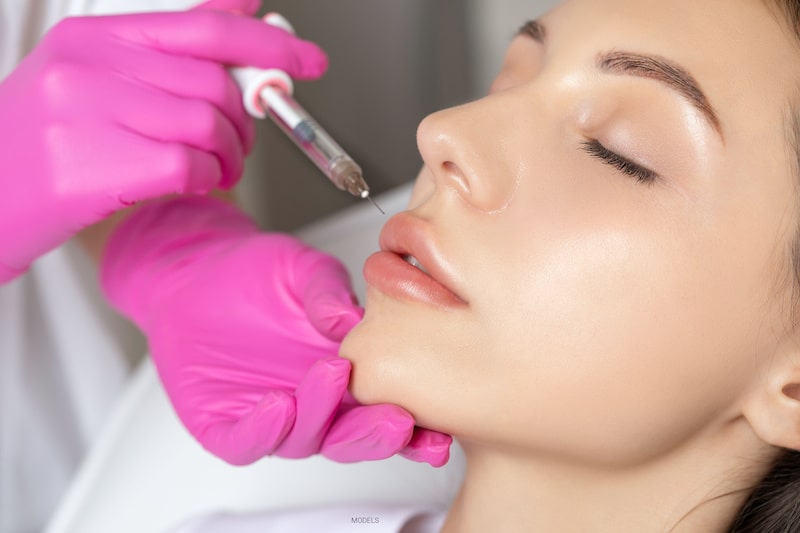 Both of these fillers can plump your lips and smooth out fine lines around your mouth for a more youthful and sensual appearance.
Restylane® for lip augmentation usually requires maintenance every six months, while JUVÉDERM® can last about a year.
5. Laser Peel 
While adding volume to your lips can help diminish pesky lines around the mouth, additional treatment may be necessary. The right laser peel technique can erase or greatly reduce these lines for younger-looking lips.
Be sure that your qualified provider uses the best laser option for your skin type.
Darker skin responds better to Fraxel® lasers, while a fractional CO2 laser is more appropriate for lighter skin.
Find Lip Augmentation and Lip Filler Options in Beverly Hills, CA
Dr. Renato Calabria is a reputable, board-certified plastic surgeon offering a wide range of advanced surgical and non-surgical cosmetic treatments, including the above lip enhancement options, in Beverly Hills, California.
Call (310) 879-1488 to learn more about Dr. Calabria's customized lip augmentation approach and how we can help you achieve your beauty goals.