Posted December 22, 2022 in Facelift
5 Min Read:
The desire to reverse telltale signs of aging has been around since time began, and as more advanced surgical methods were developed to meet this need, the goal began to include natural-looking results.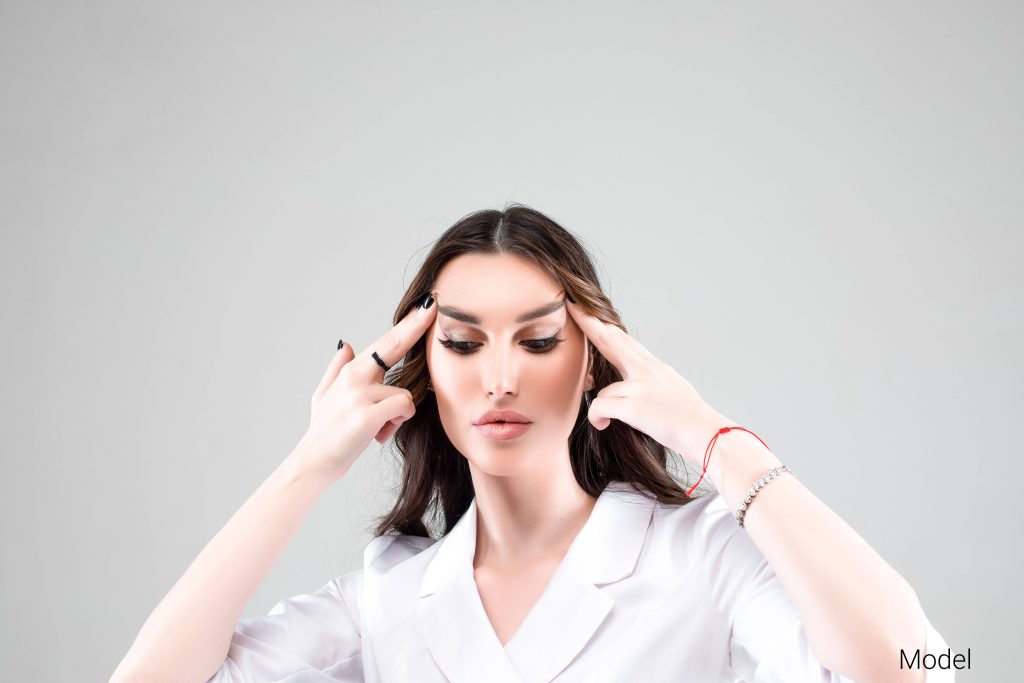 Because of these increasing expectations, facelift surgery techniques have evolved significantly over the years, with many innovative options available today.
The First Facelifts
In 1901, Dr. Eugen Holländer became the first person to perform a surgical procedure intended to enhance a patient's appearance when a Polish aristocrat wanted her cheeks and the corners of her mouth lifted.
He accomplished this by simply removing an oval piece of skin from around her ear, pulling the remaining skin together, and suturing the incision.
Then, in 1916, the term "facelift" was coined to describe a procedure performed by German surgeon Dr. Erich Lexer, in which facial skin was separated from the underlying tissue, redraped over the face, and tightened.
This technique of pulling skin up and back to reduce wrinkles and eliminate laxity remained the standard for 60 years, with results that were often described as wind-swept. And because of the overly tight facial skin associated with a facelift, some were wary about using this technique to address their laxity concerns.
Modern Facelift Techniques
Thanks to Dr. Tord Skoog, who introduced subfascial dissection to lift deeper layers of facial tissue, the first modern facelift technique was born.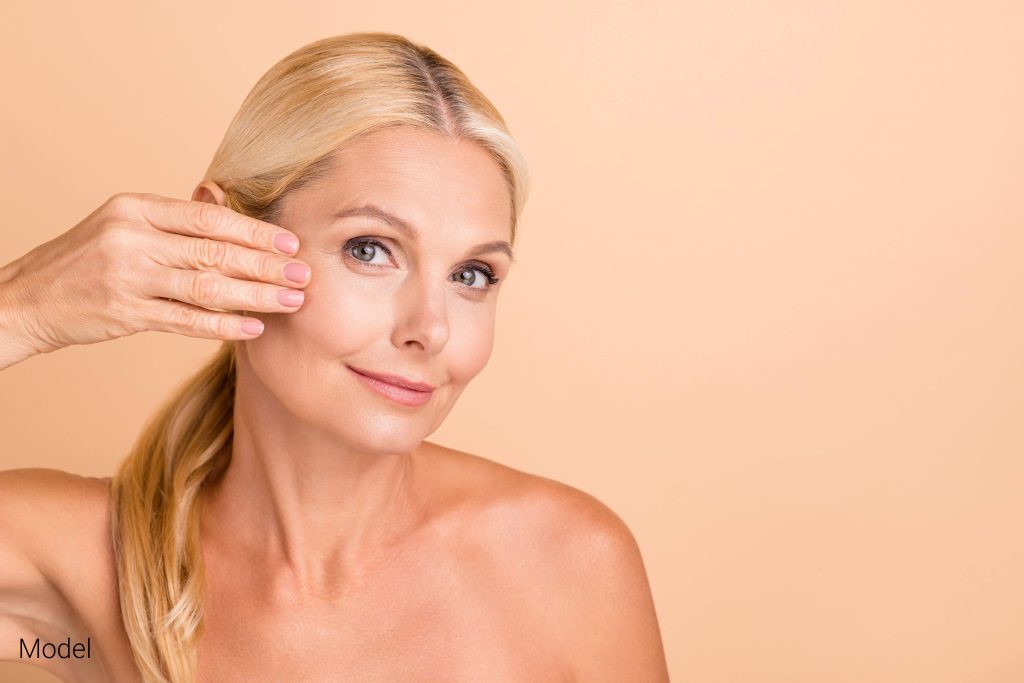 This method involved manipulating and tightening the muscles or fascia (fibrous tissue around muscles, blood vessels, and nerves) of the face and neck, redraping the skin, and trimming excess dermal tissue without pulling it taut.
SMAS Facelift
The term SMAS, which stands for superficial muscular aponeurotic system, was first used by Dr. Paul Tessier, a French craniofacial and plastic surgeon familiar with Skoog's work.
In 1976, V. Mitz and M. Peyronie published research into Dr. Tessier's SMAS facelift technique which involved going even further than the superficial underlying layer and repositioning much deeper tissues before suturing them in place for longer-lasting, more natural results.
Deep Plane Facelift
Between 1981 and 1990, Dr. Tessier continued refining facelift techniques and added the use of coronal incisions to lift the eyebrows and underlying tissue for more comprehensive facelift results.
In the 1990s, Dr. Sam Hamra pioneered the deep plane facelift, which also targets deep layers of tissue but lifts it along with the skin rather than separately, as with the SMAS technique.
Rapid-Recovery or Mini Facelifts
The term rapid recovery facelift was first used to describe a procedure that provided significant improvement with smaller incisions, less time in surgery, and a shorter recovery period.
It is also used when referring to a mini facelift or surgery specifically designed to streamline the appearance of your chin and jawline.
5 Top Advanced Facelift Options in Beverly Hills, CA
Dr. Renato Calabria is a well-known and highly respected, board-certified plastic surgeon who's been featured as a leading cosmetic surgery expert in Vogue, Vanity Fair, Cosmopolitan, Glamour, Forbes, and People Magazines, as well as The Wall Street Journal, The Los Angeles Times, USA Today, LA Confidential, CBS News, NBC News, Extra, Inside Edition, KTLA News, Channel 9 News, The Insider, VH1, The WE Channel, Tyra Banks Show and more.
Dr. Calabria has also been recognized with several awards for surgical facial rejuvenation by the Anti-Aging and Beauty Congress in Paris, France, and the World Plastic Surgery Congress in Monaco.
If you are a healthy non-smoker, who wants to restore volume, tighten skin and eliminate wrinkles on your face and neck, Dr. Calabria's state-of-the-art Beverly Hills facelift options are sure to meet your needs.
Vertical Facelift
Rather than pulling facial skin and muscles horizontally (towards the ears), a vertical facelift technique uses hidden hairline incisions on the sides of the face to raise facial skin and underlying tissue layers vertically. 
This option is excellent for anyone wanting to add volume, tighten loose skin, and achieve natural facelift results.
Stem Cell Enhanced Facelift
A stem cell facelift is an option that includes removing unwanted fatty tissues elsewhere on the body, retrieving their stem cells and other regenerative components, then preparing them to be injected under the skin during a facelift procedure.
These cells generate an abundance of collagen and elastin, maximizing the body's natural ability to heal and delivering results that not only recontour the patient's face and neck but also improve the quality of skin and underlying tissues.
Suspender and Adjustable Facelifts
Suspender and adjustable facelifts can minimize the patient's risk of developing significant surgical scars by reducing the tension created by standard incision suturing methods. 
Instead, the suspender facelift uses biological "suspenders," made from the patient's own soft tissues, to ensure the lifted muscles and deep layers of skin remain in their new, more youthful positions.
An "adjustable facelift" has a similar goal but uses permanent sutures to secure the new internal structures and relieve tension at incision sites. Another benefit of this technique is that these sutures can be adjusted later to maintain or improve results.
One-Stitch Facelift
Younger individuals can delay common signs of aging and maintain youthful volume and elasticity with the one-stitch facelift. This preventative approach involves Dr. Calabria making small incisions in the sideburns to help keep deep facial muscles and skin in the jaw and cheek areas from shifting over time. 
This method uses local anesthesia, takes only about 30 minutes to perform, allows patients to return to work or their normal activities the following day, and is ideal for individuals who don't need a more extensive procedure.
Facelift Revision
Facelift revision refers to a subsequent procedure performed on patients unhappy with their initial facelift outcome. This dissatisfaction is often due to an inexperienced plastic surgeon using outdated techniques that result in the well-known windswept look. 
Facelift revision repositions the underlying fat and muscles, then redrapes the skin for a more natural and youthful appearance.
How to Schedule Your Beverly Hills Facelift Consultation
Call (310) 879-1488 to reach Dr. Calabria's office in Beverly Hills, California, for answers to your facelift questions or to secure a date and time for your in-depth facelift consultation.