Posted September 25, 2015 in Facelift, Revision Surgery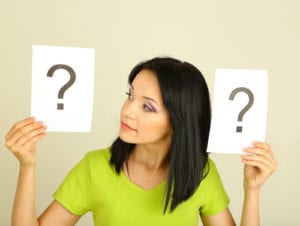 While many patients who undergo a facelift procedure are thrilled with the results, others may be dissatisfied. Individuals who experience unsatisfactory results from a facelift have the option to undergo facelift revision surgery. Board-certified plastic surgeon Renato Calabria, M.D. corrects undesirable results using his expert skills, revolutionary techniques, and customized treatment plans to produce the most natural-looking results with a revision facelift.
Initial Facelift Procedure
The facelift procedure employs various techniques to reverse the signs of aging on the lower face and neck. A facelift is designed to make the patient look up to ten years younger by erasing fine lines and wrinkles and eliminating loose skin. Natural-looking results help the patient to look and feel more youthful and confident.
Why People May Need a Revision Facelift
Occasionally, traditional facelift techniques have unnatural-looking consequences such as a "windswept" look. This occurs when the skin is pulled too tight to eliminate wrinkles. Undesirable results are usually due to incorrect techniques, limited expertise and skills, and a lack of consideration of all aspects of the patient's facial anatomy. A revision facelift can correct the results of an initial facelift for a more natural-looking, youthful appearance. However, it requires a unique set of expert skills and specialized techniques.
Dr. Calabria's Expert Skills and Revolutionary Techniques
Using his expertise, Dr. Calabria has created revolutionary facelift techniques that allow him to avoid the windswept appearance that can result from a traditional facelift. During your revision facelift consultation, Dr. Calabria carefully examines your facial anatomy to create a personalized treatment plan. By carefully studying your entire facial composition, Dr. Calabria can create subtle, natural-looking changes. Using the Vertical Facelift technique, he vertically repositions the muscles, fat, and cheeks and treats the forehead and eye area to achieve better balance and harmony. This technique allows him to recreate a youthful appearance that more directly coalesces with what you looked like at a younger age.

As an experienced cosmetic surgeon who has revolutionized the facelift procedure, Dr. Calabria is highly qualified to perform revision facelift surgery to effectively meet your goals with the most natural-looking results. Patients who are interested in revision facelift surgery can call Dr. Calabria at (310) 777–0069 in Beverly Hills, (760) 836–0077 in Rancho Mirage, or +011.39.349.4662323 internationally. You may also contact him online to schedule your private consultation with him.