Posted January 30, 2017 in CO2 Laser, Laser Resurfacing, Skincare Treatments, Wrinkle Treatments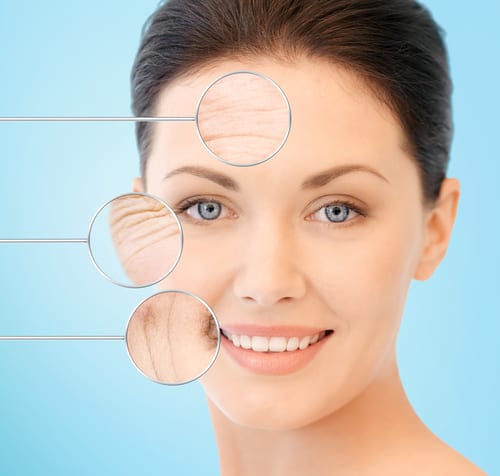 The first time you looked into the mirror and saw the faintest sign of a wrinkle was probably the first time you began to feel "old." Wrinkles are one of the first noticeable signs of aging and can tarnish an otherwise attractive and youthful face. While wrinkles are ultimately unavoidable, individuals can reduce wrinkles with good skin care that begins with home skin care treatments and ends with proven cosmetic procedures. Dr. Calabria offers CO2 laser skin resurfacing as a nonsurgical technique that is proven to smooth away wrinkles and produce softer, smoother skin.
How It Works
CO2 laser skin resurfacing can help patients with a variety of skin types achieve smoother skin. For the treatment, a carbon dioxide (CO2) laser energy beam removes areas of damaged, wrinkled skin. This laser energy vaporizes the upper skin layers, layer by layer, gradually revealing the smoother and healthier layers of skin beneath. New cells also form during the healing process to reveal tighter and younger-looking skin. Through a short recovery period, the skin will heal itself and reveal your rejuvenated and youthful face.
Customize Your Treatment
Your CO2 laser skin resurfacing treatment can be completely customized to meet your needs. Most often, this treatment is used to minimize fine lines and wrinkles, especially around the mouth and eyes. Additionally, CO2 laser skin resurfacing can minimize scars, correct uneven pigmentation, and resolve other skin issues. Depending on how much treatment you need, laser resurfacing can be performed on your whole face or solely on specific areas. You can also undergo CO2 laser skin resurfacing as its own treatment or as a supplement to other facial rejuvenation procedures such as eyelid surgery or facelift surgery to further enhance your results.
Dr. Calabria is at the forefront of laser resurfacing treatments and has been invited numerous times to train other surgeons in the U.S. and Europe on the use of lasers in cosmetic surgery. In addition to CO2 laser skin resurfacing, Dr. Calabria offers several other nonsurgical treatment options for facial rejuvenation as well as his specially created advanced facelift surgery techniques.
Call 310.777.0069 (Beverly Hills) or 760.836.0077 (Palm Springs), or you can contact us online to request your personal consultation with Dr. Calabria today.