Posted September 13, 2019 in Rhinoplasty
Rhinoplasty, or nose surgery, is done to reshape the appearance of a person's nose, creating harmony and balance with the rest of the face. When it comes to plastic surgery, few patients understand the technicalities and details of the procedure that help their surgeon achieve optimal results.
Many patients are also unaware of the limitations, risks, and possible complications that can occur after their surgery.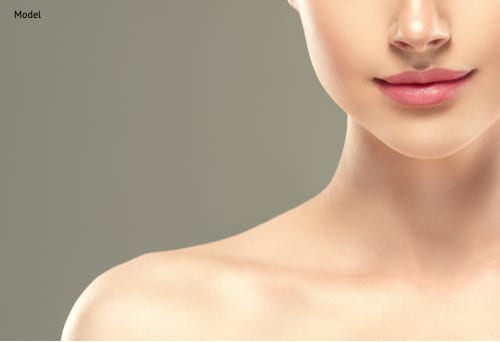 What You Should You Know About Rhinoplasty
Complications after rhinoplasty are unusual but occasionally occur despite the most rigorous surgical standards. Below, Dr. Calabria has provided a clear outline of the complications of rhinoplasty, not to alarm you, but to make sure you are adequately informed and have a safe and successful surgery.
Breathing
Moderate discomfort following any facial procedure is typical. Difficulty breathing through the nose is one of the primary inconveniences following rhinoplasty. This is due to partial blockage of the nasal airways due to secretions and swelling, which will subside after a few days. Patients who undergo septoplasty can expect increased airflow through the nose that may feel "strange" and require a few weeks of adjustment.
Infection and Bleeding
Infections are a common complication that can occur after any surgical procedure but are extremely rare in the nose. However, severe infection can result in damage or loss of nasal tissues.
A second surgery may be necessary to ensure proper drainage if a severe infection occurs in a localized area. Excessive bleeding may also occur, and an examination or additional packing of the nose may be necessary.
Asymmetry
Careless manipulation of the nose after rhinoplasty can cause the nasal structure to move, resulting in asymmetry. If recognized early, such abnormalities can often be corrected without an additional procedure.
Poor Wound Healing
These are certain aspects of your recovery over which we have no control. If the treated area fails to heal correctly or excessive scars form, visible external or internal deformities can occur. Rarely, perforations (holes) in the nasal septum may develop due to incomplete healing. These are very rare and unusual, and can usually be improved or corrected with a secondary procedure.
To learn more about rhinoplasty and if you are a good candidate, you can call our office at (310) 777-0069 or fill out our online contact form to schedule your consultation with Dr. Calabria today!