Posted January 18, 2021 in Minimized Scarring
2 Minute Read:
Scarring is almost inevitable with plastic surgery. Your doctor typically has to make an incision to complete the procedure and produce the results you want. While no one likes the appearance of scars, the good news is that you can take action to reduce your scarring after plastic surgery.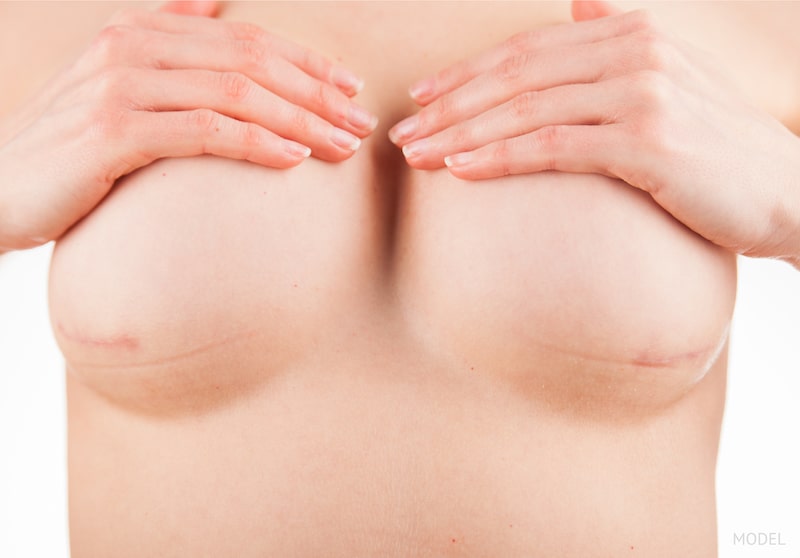 Tip One: Stay Out of the Sun
Scars are extremely sensitive to sunlight. The skin on your scar is freshly exposed, which makes it more vulnerable to sunlight. If you go out in direct sunlight, the scar has a high likelihood of being burnt—which permanently darkens it.
Keep your incision sites out of the sun and wear protective lotions and garments at all times.
Tip Two: Wear Your Post-Operative Garments
Keloid is the technical term for a raised scar. A keloid occurs when excess scar tissue grows over a healed wound. You can prevent the risk of keloids by wearing your post-operative compression garments. Compression garments help to soften up and break keloids before they form. Additionally, wearing post-operative garments to prevent separation of incisions.
Tip Three: Massages
When you massage your scar tissue, you promote blood flow after healing. This helps your body keep the tissue around the incision loose, so it doesn't harden and form a scar by attaching to the tissue underneath. Try to massage your scar for 10 to 15 minutes per day.
Tip Four: Fading Creams
There are plenty of scar treatment fading creams on the market. Your scar should fade naturally over time, but these fading creams can help speed up the process. Only start using and applying these screams when your scar is fully healed.
Should I Be Worried About Scars From Plastic Surgery?
As we have mentioned, a scar is an unavoidable consequence of most plastic surgeries. However, you shouldn't be too worried about scarring. A qualified and experienced plastic surgeon knows how to place incisions so they are discreet, and they make the smallest incisions possible.
For example, individuals getting a facelift will have their incisions set close to the hairline so they can be hidden underneath their hair. If you are worried about the scars from your particular surgery, make sure to ask your plastic surgeon for more details, and they will answer all of your questions.
Interested in Learning More?
If you are ready for exceptional results, book a consultation with Dr. Calabria. Whether you are interested in a tummy tuck, a breast augmentation, or another surgery, Dr. Calabria has the skills to get you results with minimal scarring. You can make an appointment by calling (310) 777-0069 or filling out this online form.