Posted March 12, 2015 in Facelift
The "No Visible Scar Facelift"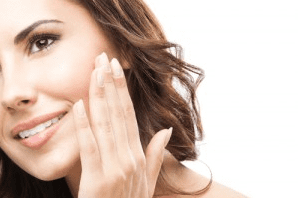 The appearance of wrinkles and sagging skin on your face can sometimes give away your age when you'd rather not. To eliminate signs of aging in the face, many individuals undergo facelift surgery. While this procedure often produces satisfying results, it does require incisions to be made and weeks of recovery time.
Traditional facelift techniques have long provided effective results, but the scarring inevitably left behind is less than desirable. Although improvements have been made in the methods and technology used, most facelift procedures still leave scars. However, Dr. Renato Calabria offers the "No Visible Scar Facelift," and he was one of the first surgeons to perform this procedure. His goal is to provide all the benefits of a regular facelift procedure without any visible scarring.
The Difference Between a Traditional Facelift and the "No Scar Facelift"
A traditional facelift procedure involves making incisions at the hairline of the scalp that run down around the ears to give access to the underlying facial tissues. Although these scars are not easily noticed, they are more apparent when the ears are left uncovered or the hair is pulled back.
For the "No Visible Scar Facelift," Dr. Calabria creates tiny incisions within the mouth and scalp that result in no visible scarring once they heal. He uses a device with a light attached to the end called an endoscope, which allows him to adjust the underlying tissues through the tiny incisions.
To schedule a consultation with our board-certified plastic surgeon, Dr. Calabria, we welcome you to call (310) 777-0069 or fill out our online contact form today. We look forward to hearing from you soon!