Posted April 11, 2019 in Breast Augmentation
When choosing to undergo breast augmentation surgery, there are many decisions involved regarding your preferences and surgical goals. The material, texture, shape, and size of your implants, as well as the location of your incisions, will all play a role in the outcome of your surgery. However, the placement of your implants is another important choice that can significantly affect your results. You can choose to have your breast implants placed either directly underneath the breast tissue (subglandular) or underneath the breast tissue and pectoral muscles (subpectoral or submuscular). Your decision will affect not only the look of your new breasts but also your recovery time and the likelihood of experiencing certain issues after your surgery. It is best to understand the differences between each placement to get a better idea of what will work best for you.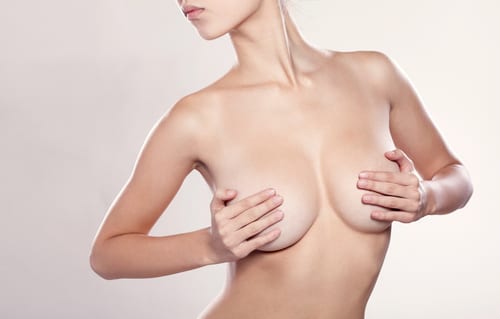 Subglandular Placement
Subglandular placement means that the implants are placed under the breast tissue but above the pectoral muscles. Women who desire this placement often have one or more of the following concerns:
Breasts that are spaced far apart
A desire for more cleavage
Although subglandular placement is a popular option, it tends to give a rounder appearance to the breasts that is less natural looking and increases the risk of developing capsular contracture, which is when the scar tissue surrounding the breast implants becomes unusually hard and begins to cause pressure around the implants.
Submuscular Placement
Submuscular, or subpectoral, placement describes the technique of placing the implants underneath the pectoral muscles. This method is typically chosen by women who wish to achieve one or more of the following:
More volume in the breasts due to thin existing breast tissue
A more natural-looking appearance
Submuscular placement produces great results, though the implants will sit higher on the chest. This placement may reduce the risk of various post-op problems. The benefits of submuscular placement can include:
Lowered risk of implant distortion
Reduced chance of capsular contracture
Natural upper breast slope
Concealed implant edges
Less visibility of implant rippling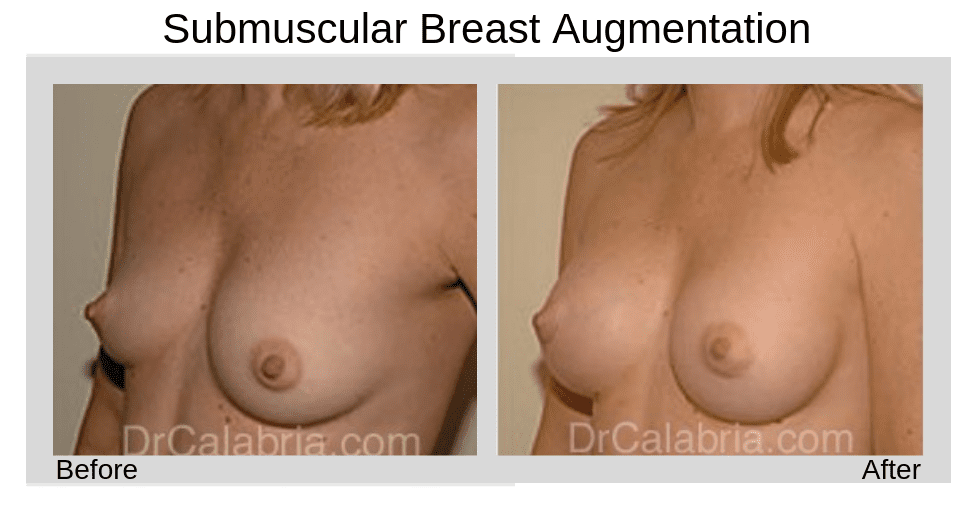 The Bottom Line
Submuscular breast augmentation may cause a slightly more uncomfortable recovery than subglandular placement, but most patients who choose this implant placement approach enjoy a more natural breast enhancement with fewer overall complications. Whether you select subglandular or submuscular placement, it is always of the utmost importance that you choose a board certified plastic surgeon who is experienced at performing breast augmentation surgery. Dr. Renato Calabria is a Beverly Hills plastic surgeon who is certified by The American Board of Plastic Surgery (ABPS). He regularly helps women from Los Angeles and around the world achieve a fuller and more attractive breast appearance by improving the size, shape, and overall structure of the breasts.
To schedule your initial consultation with Dr. Calabria or to acquire more information, please call (310) 777-0069 or fill out our online contact form today.