Posted September 06, 2016 in Facelift, Stem Cell Facelift, Stem Cell Plastic Surgery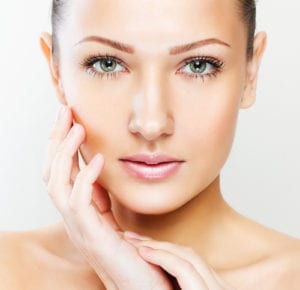 Our understanding of science and the human body plays a critical role in the development of new surgical techniques. Recent research and the application of stem cells has led to the formation of the stem cell enhanced facelift, which is performed by world-renowned and board-certified facial plastic surgeon Dr. Renato Calabria. The stem cell enhanced facelift offers many advantages over traditional facelift surgery and can produce long-term facial rejuvenation.
Stem Cells
Stem cells are a class of undifferentiated cells that can develop into indefinitely more cells. In the body, stem cells can create new blood vessels and secrete growth factors. Essentially, stem cells can facilitate a natural healing response in the body to promote tissue survival and lead to regeneration.
Stem Cells and Facelift Surgery
When used in facelift surgery, stem cells can encourage the facial tissues to produce more healthy cells and revitalize the tissues. Rather than correcting only the signs of aging that are already present, the stem cell enhanced facelift can lead to long-term facial rejuvenation that will continue to enhance the face for years. Stem cells have the potential to enhance facial volume, improve the quality of facial skin, and produce long-lasting results.
The Stem Cell Enhanced Facelift
The stem cell enhanced facelift is superior to any other facelift technique currently available for the following reasons:
Customizable for every patient:

Unlike the traditional facelift, which uses the same general technique for every individual, this procedure can be completely personalized and tailored to meet each patient's needs.

Less bruising and a faster recovery:

Traditional facelift procedures use a scalpel and scissors, resulting in a lot of bleeding and bruising. The stem cell enhanced facelift uses an electric knife that stops the bleeding as it cuts. This minimizes bruising and leads to a faster surgical recovery.

Volume enhancement:

Traditional techniques are unable to address the age-related volume loss that is common in the face, but the stem cell enhanced facelift adds stem cell enriched fat to the facial tissues so that volume can be restored.

Vertical repositioning:

The stem cell enhanced facelift repositions the tissues in a vertical direction to recreate the original facial framework and avoid the windswept appearance that can result from traditional horizontal facelift techniques.

Skin improvements:

While other techniques cannot address aging skin, the stem cell enhanced facelift has the capacity to regenerate the skin, improve vascularity and oxygenation, and soften skin texture.
If you are pursuing stem cell facelift surgery, it is important to ensure that your doctor properly isolates the stem cells from the fat. This process is sophisticated and costly, and many doctors will claim to use stem cells when they are only injecting fat. Only a few plastic surgeons in the country are able to perform this procedure successfully. With Dr. Calabria, the techniques and results of your stem cell enhanced facelift will make it a worthwhile and rewarding procedure that provides full facial rejuvenation.
Using stem cell enriched fat, Dr. Renato Calabria can perform the stem cell enhanced facelift to produce aesthetically pleasing results that last for years. To learn more, schedule your consultation with Dr. Calabria by completing his online contact form. To reach Dr. Calabria by phone, call 310.777.0069 for his office in Beverly Hills, 760.836.0077 for his office in Rancho Mirage, or 39.349.4662323 for his international office in Rome, Italy.