Posted March 01, 2019 in Liposonix®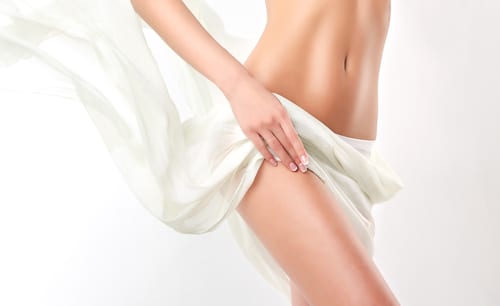 Many men and women have adopted a strict diet and exercise routine to achieve and maintain an attractive physique. Some are more successful than others at reaching their body contouring goals using these traditional at-home methods. Factors like a slowing metabolism, pregnancy, and genetics, can make it difficult for individuals to eliminate stubborn body fat. While liposuction is a safe and reliable fat-reduction procedure, it is often accompanied by an extensive recovery period and may result in irregularities like dents. For this reason, Dr. Renato Calabria also offers Liposonix®, an innovative fat-reduction treatment that permanently reduces localized fat without the lengthy downtime or potential complications associated with invasive surgical procedures. This procedure is non-invasive, requires no anesthesia or incisions, and utilizes advanced ultrasonic technology to pinpoint and destroy targeted fat deposits.
How Does Liposonix® Work?
Liposonix® is a completely non-invasive treatment that delivers high-intensity ultrasonic waves to break down fat cells beneath the surface of the skin. As these cells are destroyed, the body's natural metabolic process naturally filters out these cells through the liver. Each treatment takes about one hour to perform and typically removes up to two inches or one clothing size from the patient's waistline. Since the energy administered from the ultrasound only goes a few centimeters below the skin, there is virtually no pain or discomfort associated with this procedure.
Benefits of Liposonix®
Quick recovery
Natural-looking results
Smooth contour
No incisions or scars
No risk of infection
For more information about Liposonix® fat reduction treatment, please fill out our online contact form today!
Am I a Good Candidate for Liposonix®?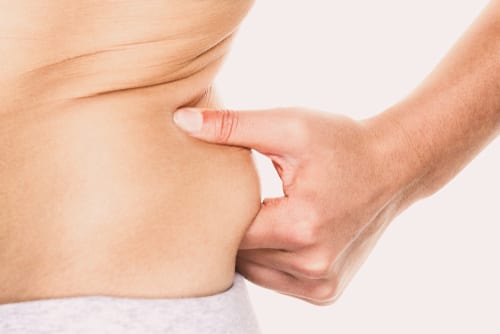 Both men and women who can pinch at least one inch of fat and have a body mass index (BMI) of less than 30 may be candidates for fat reduction treatment with Liposonix®. Ideal candidates have areas of stubborn, localized fat, but they must be close to their ideal body weight. While most patients are usually satisfied with the effects of their Liposonix® treatment, it is important that they have realistic expectations about the outcome of their procedure. Dr. Calabria determines if a patient qualifies for non-surgical fat reduction after a thorough evaluation of their anatomical needs and aesthetic desires.
What Results Can I Expect from Liposonix®
Liposonix® is intended for use on the abdomen and love handles to create a sculpted and slender midsection. Although Liposonix® is not considered a weight loss procedure, it produces noticeable changes to many areas of the body. While there is no necessary downtime, patients may experience minimal swelling or bruising that should resolve quickly. Results appear gradually as the body processes the destroyed fat cells and the skin contracts to the newly formed contours. Patients typically see evident weight reduction during the first four to eight weeks and will continue to see improvements over the next couple of months.
To find out if you are a candidate for Liposonix® body contouring treatment, please schedule a private consultation with Dr. Calabria. You can call our Rancho Mirage location at 760.836.0077, our Beverly Hills location at310.879.1488, or our Milan or Rome, Italy, locations at +39.349.4662323.